Huron Waves Music Festival is inviting everyone to join them in celebrating the season with a televised performing arts program that will air at 3 p.m. on local cable stations December 13. The one-hour program will also be available to view for free online.
Celebrate The Season was curated by Artistic Director John Miller and features artists with southwestern Ontario roots. Both the performers and filming environments were carefully chosen by Miller.
Comprised of five segments, the program features work by Huron County photographer Bonnie Sitter and narration by Order of Canada recipient Graham Greene
Performances include Wingham-born cellist Thomas Beard at Hensall's Iceculture; National Ballet of Canada Corps de Ballet ballerina Antonella Martinelli in her family's Hensall barn; Goderich-born soprano Christina Bell and Wingham pianist Andrea Grant near St. Joseph; The Hussey Family singing from Goderich's Courthouse Park joined virtually by the Newfoundland Deaf Choir from St. John's; The Sunset Drummers, accompanied by western Ontario First Nations youth, including dancers from Kettle and Stony Point, drumming down the sun on the beach at Lake Huron.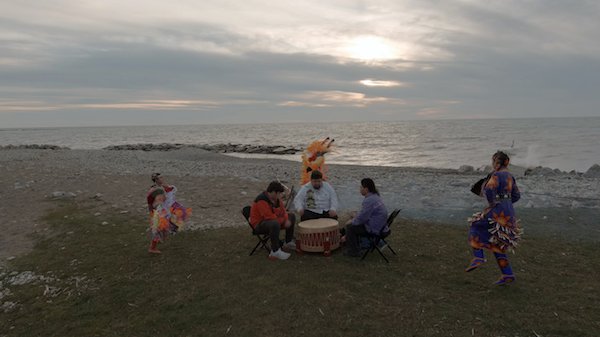 Forced to cancel Huron Waves Music Festival's inaugural season due to the pandemic, Miller said one of his inspirations for creating the COVID-friendly program was Lisa MacLeod, minister of heritage, sport, tourism and culture.
In a number of speeches given throughout her Re-opening Ontario Tour last summer, MacLeod urged Ontarians to find creative ways to "re-imagine" the way they celebrate holidays and for arts organizations to rethink their programming in the wake of COVID.
Miller said he was further inspired by a video of ballerina Antonella Martinelli dancing in her family's barn in Hensall. He said watching the video sparked the idea of how the festival could redefine the way in which it brings performances to the public during the pandemic.
The resulting program combines Miller's vision with direction by Mark Hussey from Faux Pop Media.
Miller said it's important to note that "it's not your typical program . . . . It's very carefully constructed and thought out."
Miller said the festival wasn't going to let COVID stand in the way of an entire year of programming.
"It really is our effort to say we're doing our best to put COVID in its place," he said.
Huron Waves Music Festival plans to begin their first season in spring 2021 but Miller said the festival could likely incorporate an annual winter broadcast into their programming.
"Maybe celebrate the season will itself be a tradition."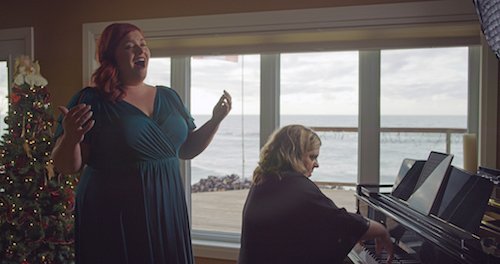 Celebrate The Season airs on Sunday, December 13 at 3 p.m. on Hay Communications Cable, channel 1 and HuronTel Telecommunications Cable, channel 1 and can be viewed online at facebook.com/huron wavesmusicfestival1 or YouTube Channel Huron Waves Music