Contact House's shelves are full due to the generosity of the Lambton Shores community.
On Nov.7 volunteers for the neighbour 2 neighbour food drive sorted through thousands of dollars worth of food donated by residents. Food collected from drop-off stations scattered throughout Lambton Shores was brought to Kimball Hall in Forest.
Over 40 people throughout Lambton Shores signed up to help with the inaugural event. Many volunteers were local service club members and many high school students signed up to get their community involvement hours.
The municipal initiative, part of rural Lambton County's largest, single day food drive, benefits Contact House. Contact House is a food bank that serving all of Lambton Shores.
Monica Whelan, head volunteer at Contact House, called the generosity of the community marvelous.
"We only give out what we get and they've been wonderful," she said.
Local organizer Scott Ferguson, who picked up the food from each drop-off station, said that lay-offs and shortened work hours due to Covid-19 has increased the need for food banks "this year definitely more than in past years."
Ferguson said he is hopeful that the drive will help alleviate some of the need that comes right before Christmas.
Many food banks across Ontario are struggling with donations because of Covid-19.
Food banks and churches who organize food drives on their behalf may need a little extra help this year due to changes brought on by the pandemic.
Ferguson said he hopes the neighbour 2 neighbour food drive will be an annual event but those who missed the opportunity on Saturday should still continue to donate.
"We'll take food before that date, we'll take food after that date," he said.
502,000 people visit Ontario food banks each year.
Whelan said Contact House was thankful to all of the people who gave their time to help organize the event, and grateful to those who donated.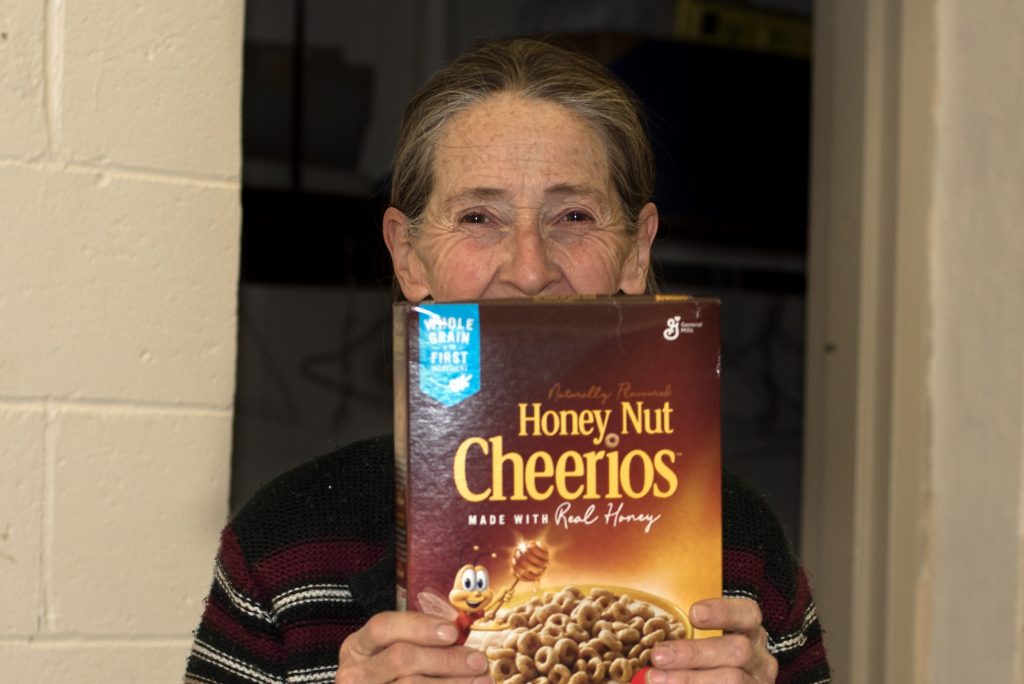 "To the people who have given the food; without them we can't work," she said.
According to Feed Ontario, 502,000 adults, seniors, and children visit food banks in Ontario each year.
Food donations can be dropped off at Contact House 6276 Townsend Line, Forest.