After being displayed for almost three years the 15 brightly coloured murals displayed at the beach house in Grand Bend will be coming down. A new installation of murals will be in place by summer.
This year's theme, chosen by the Grand Bend Art Centre's committee of volunteers, is "Community." GBAC executive director Teresa Marie Phillips said the theme is about "being more alike than we are different."
Approximately 50 artists have already submitted designs that they feel best represent the theme and selections for the winning artists are under way.
Unlike the inaugural project, this year's murals will also include photography. Phillips said she is hoping to showcase a variety of art styles and that the committee is ready to be "wowed" by the designs.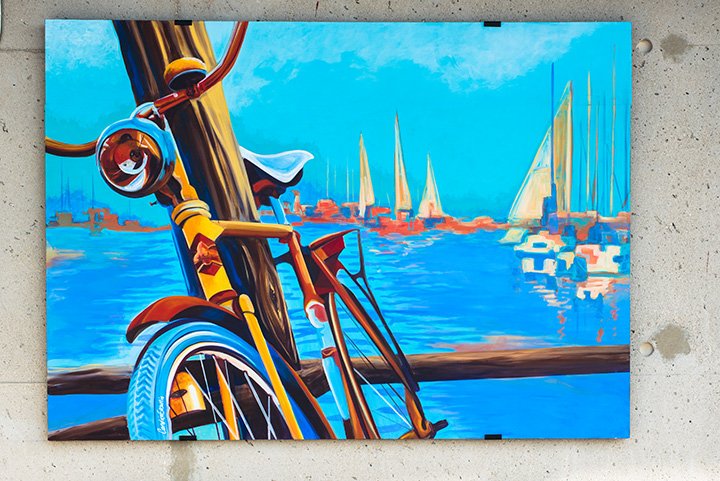 "It should be a statement; it should be fun; it should be vibrant," she said.
Phillips said that when she came up with the idea several years ago she envisioned a constantly revolving, outdoor art show rather than a place to display permanent installations. Her objective, she said, was to support working artists.
"This is not a $100,000 project. What I don't want to see happen is permanent art that costs hundreds of thousands of dollars. There is a lot of excellent art out there at really great prices by really great, hard-working artists and that's the group I represent."
She also decided against choosing art that depicts a history that may no longer reflect today's values but rather what's current now.
Once the murals are complete and a special coating is applied to them, the municipality will install them. After being taken down the current murals will be available for purchase. Grand Bend Art Centre has also partnered with Track21 Graphix Inc. to make prints of the murals which will be available for sale.
Phillips said she started Grand Bend Art Centre because she wanted to bring culture, creativity and fun to the community and give residents a chance to engage with each other through art. She said that the murals have been a source of pride in the community.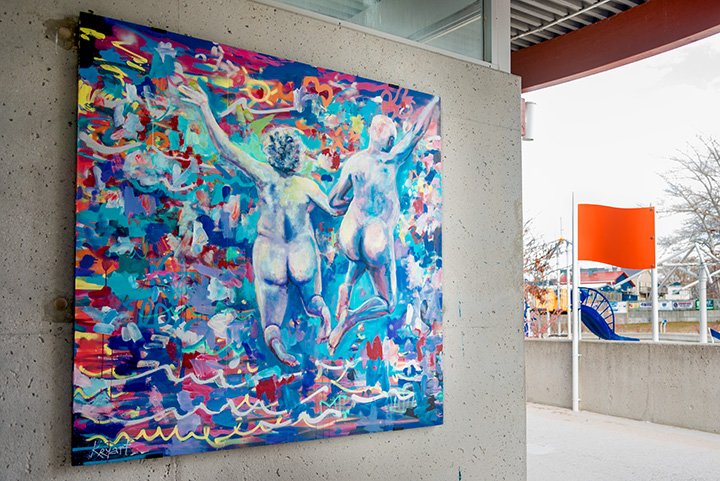 "Everybody loves them (the murals). People stand in front of them and take pictures."
Phillips said there's room for more murals and if she can secure funding she hopes to fill other areas of Grand Bend with as much art as she can.
"It's not as celebrated as it should be. We're not learning it in school so it's really important for people to be able to see it, interact with it and be inspired by it," she said.
For more information or to inquire about purchasing murals or prints visit gbartcentre.com